Apple Intel Tsmc GlobalFoundries
數據為王,不妄加猜測,按表操課,多空皆宜,安全又安心 !
均線.KD,MACD,RSI,三關價,,絕對肯定全都是落後指標!!!
拿著石器時代的弓刀,怎可能在現代的金融戰場上和對手較量?
只要是相關【看K線劃趨勢】的老師,絕對肯定全都是用猜的!
這些沒總經,沒工具背景,猜趨勢的老師,怎可能會讓信徒獲利??
---
敞 開 心 扉
天 大 地 大


WU'S 提供優質、品味、有趣的閱讀經驗
---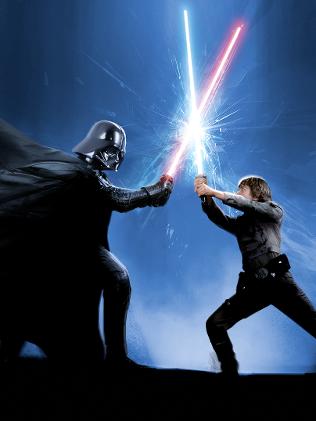 ---
If Samsung doesn't supply Apple's processors, who will?
November 30, 2012: 6:22 AM ET
Switching foundries isn't easy, says an analyst. It's going to take years and cost billions.
FORTUNE -- Samsung, believe it or not, is still the sole supplier of the processors that run every iPhone, iPad and iPod touch that Apple (AAPL) sells.
On the assumption that Tim Cook will not want to be forever dependent on a company that he claims has stolen Apple's intellectual property and as everyone can see is rapidly gobbling up smartphone market share, RBC Capital's Amit Daryanani took a look Friday at Apple's alternatives.
It's not going to be easy to switch suppliers, he writes. Apple did most of the heavy lifting on the A6 chips in the current generation of iPhones and iPads -- designing the processors in-house and paying Samsung to manufacture them. Nonetheless, moving its business to a different foundry would require, according to Daryanani, "a complete redo" that would take a minimum of 12 to 18 months, cost a fortune and not produce marketable chips before 2014. New fabs start at $1-3 billion. In 2010, TSMC budgeted $9.3 billion to build a massive chip foundry in central Taiwan.
So where might Apple take its business? Daryanani offers four possibilities: (I quote his spec-heavy prose)
Intel (INTC): According to our Semiconductor analyst (Doug Freedman) Intel has 3 foundry partners including Achronix, Tabula and Netronome. Intel is currently ahead of ARM by 1.5 generations plus FinFET, comparing 22nm x86 SoCs to Apple's ARM-based 32nm. This gap could widen as Intel moves into 14nm production in 2014. Notable dynamic would be by becoming a foundry for AAPL it may dilute its own mobile ambitions. Conversely, this gives INTC a shot at getting AAPL to use x86 based chip down the road.
TSMC (TSM): Our SemiCap Equipment analyst (Mahesh Sanganeria) believes AAPL may begin using TSMC fabs to manufacture chips starting in 2014 as they transition to 20nm production. TSMC may potentially raise CAPEX by $1-3B as the company starts processing wafers for AAPL. AAPL may co-invest with TSMC much as it does with other suppliers to ease TSMC's capex burden.
GlobalFoundries: Another possibility would be using GlobalFoundries, who is already working with ARM to build 20nm chips based on ARM-design. AAPL could co-invest to ramp-up dedicated fabs with them for production.
Go Vertical: A low probability, but AAPL could decide to go vertical and build their own fabs. This is unlikely as AAPL has maintained an asset-light manufacturing model while keeping key design elements inhouse
---


RBC: Intel in talks with Apple to build iPhone processors
By Philip Elmer-DeWitt November 30, 2012: 10:50 AM ET

Intel's proposal: We build ARM chips for iPhone if Apple switches to Intel chips for iPad
FORTUNE -- Hot on the heels of his colleague Amit Daryanani's speculation about where Apple might go to supplement -- or entirely replace -- Samsung as the sole supplier of processors for Apple's mobile devices, RBC Capital's Doug Freedman reports Friday that Cupertino is already in talks with one of top contenders: Intel.
Acknowledging that there's been speculation about this in the past, Freedman moves the ball forward by spelling out the terms of a possible deal:
Intel (INTC) would agree to use Apple's preferred architecture for the iPhone -- the one from Intel's British rival, ARM Holdings (ARMH).
In return, Apple (AAPL) would agree to switch to Intel's x86 architecture for the iPad.
According to Freedman, Apple's demand for 12-inch system-on-a-chip wafers in 2013 could approach 415,000 -- outstripping Samsung's ability to supply.
"We believe," he writes, that "Intel has the upper-hand due to the limitations of capacity at alternative sources" -- chiefly TSMC (TSM) and GlobalFoundries.
He estimates that the revenue for whomever gets Apple's foundry business will be roughly $2 billion in 2013, assuming 415,000 wafers at $5,000 a pop.
---
AAPL most likely would only commit new designs to INTC / TSMC, thus capacity shouldn't be a problem at new foundry. Also using different processors on iPhone & iPad ain't happening. Don't think INTC is in position to be dictating any terms. If they don't want the biz TSMC will take it...

---
Nice try, Intel. But Apple will never accept it. Why would they hand over their business to a monopolist like Intel who can later put pressure on them and raising their prices, when Apple is already moving to replace some Intel chips in Macs with ARM chips?
Besides, Cortex A15 already crushes Intel Atom in performance, so why would they move to that for iPad, when they can just stick with ARM, and not worry about emulations, overheating, low battery life and all sort of problems from moving to an Intel chip for iOS?
Plus, both Apple and Google should realize that if they let Intel die - that means "Wintel" will die. Microsoft is only strong on Intel (and AMD) chips. Apple is already covered with iOS devices for ARM, and Google thrives on ARM. By letting Intel die, they are going to leave Microsoft in an extremely weak position, where they are a new entrant and have no market penetration. Surely, Apple has already realized this, and they'll be acting to accelerate this trend, not push it backwards.
This smells like Intel making waves in the press to get their stock up a bit.
---
Are Apple's new iMacs being assembled in the U.S.?
December 1, 2012: 3:51 PM ET
Probably not, although some come with labels that suggest they are
FORTUNE -- A reader -- let's call him Aaron Gong -- wrote Saturday to say that he bought a new 21-inch iMac at an Apple Store in San Jose, Calif., and was surprised when he opened the box to see it marked "Assembled in USA" rather than in China, as we've all come to expect.
I checked with a neighbor who also bought a new 21-inch iMac this week -- this one at the 14th Street Apple Store in Manhattan -- and his was marked "Assembled in China."
So we can be pretty sure Apple (AAPL) hasn't transported its entire iMac manufacturing operations back to the States.
In fact, if the company had made such a political popular move, I'm certain Apple PR would have found a more effective way to spread the word than with a little label on the back of an iMac.
As it turns out, this is not the first time the assembled-in-USA question has come up. There are several threads on the topic in the Apple support site dating back to 2006. The consensus seems to be that only units made to order -- say, with an extra-high-capacity hard drive -- get their final assembly in the States.
What's odd about Gong's iMac is that it was a stock, off-the-shelf, entry-level model, and not in any way made-to-order. It's a mystery.
Posted in:
Apple
,
Assembled in USA
,
China
,
iMac
---
---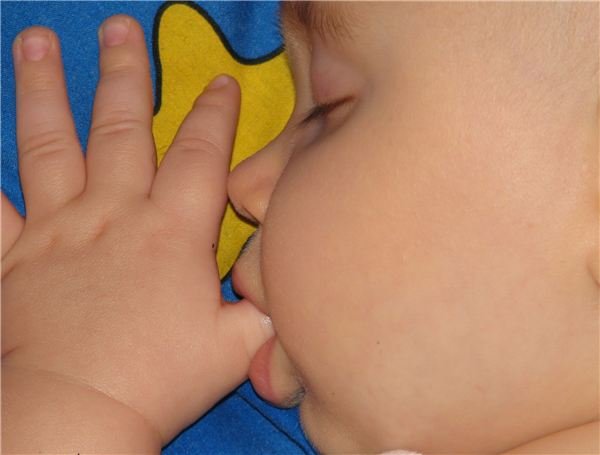 i wish you all a happy wintertime!
0
0
---
---
回應
2樓
到時 你就會看到一則新聞 某晶圓廠良率不足 導致蘋果延後推出 或缺貨 以上是我看幾10年新聞所得出結果
203.67.219.*
於 2012/12/2 下午 03:29:59
dear 203,
三星回應蘋果十億美元專利戰的是 cpu 漲 30%,不再續約供應高階面板。
後續是蘋果部份 2013 cpu 合約將轉 tsmc ,二線面板訂單注入台廠友達。
apple cpu 轉單可是個花費很大的工程挑戰,大家就看著吧!
版主 於 2012/12/2 下午 04:56:39 回覆
---
我要留言
* 必填
Email:
(建議填寫,版主回覆會用郵件通知您)
記住我的個人資料:
私密留言:
僅提供會員使用,如欲使用私密留言請先 登入會員
留言內容:
【限制 1000 個字元】
認證碼: